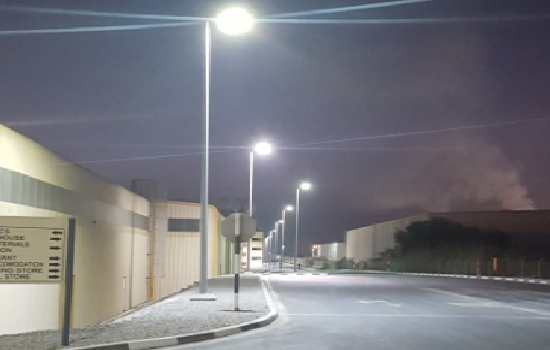 CESP LED Street light
CESP LED Street light -Much Saving, Much Brighter
One UAE company upgraded its metal halide fittings to LED in order to raise light levels, lower their operating costs and reduce ongoing maintenance. The replacement fittings were new CESP LED street light which had the required output and the lens options to meet the brief.
Solution:
60 x 400w metal halide fittings were replaced by: – 25 x 150w LED Street light (20,670 lumens) and – 35 x 180w LED Street light (24,900 lumens).
The fittings featured the new Osram LED chips, producing an impressive 140 lm/W. The lighting plan called for T3M and T4S lenses to be utilised.
The fittings and brackets assembly and installation were very simple and straightforward.
No new poles were needed. The result is a well-lit and more secure car park environment which is fully compliant with relevant pedestrian standards.
For more information, please send enquiry to: cespservice@gmail.com