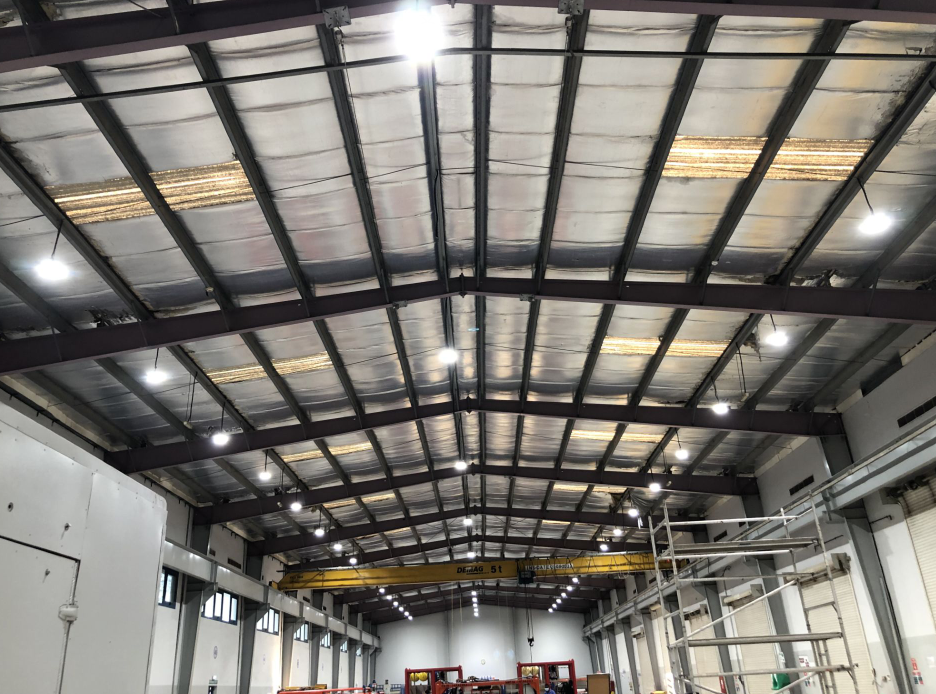 Workshop Lighting Upgrade
With almost 250 luminaires across the SOP facility, CESP led highbay Lighting needed to produce an efficient and organised plan to convert the lighting system in the quickest and least disruptive way possible. This meant that precise lighting designs were created for every area, and an installation audit was a necessity for the operation team before the work began.
The biggest challenge for CESP Installation was the main factory area which housed 320 400w Metal Halide fittings. Due to the high ceilings and large machinery, CESP Installations required specialised access equipment to install the new system safely. New energy-efficient lighting was also introduced into the canteen, offices, reception, and testing Labs as well as corridors, toilets, and smaller rooms for tool cleaning and maintenance.
SOP Facility were able to achieve financial savings of over 65% with a return on investment of 11 months. This means that over the 5-year warranty period for CESP Lighting products.