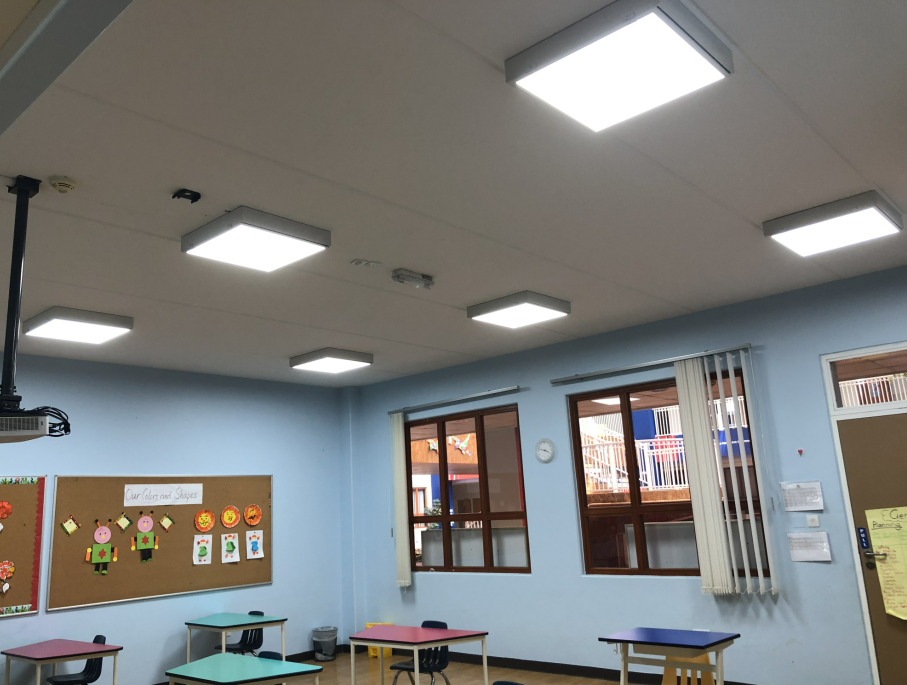 LEDs are eco-friendly and save schools money
With lighting accounting for close to 80 percent of any school's electricity bill, it is no surprise that lighting is considered one of the best areas to apply cost cutting measures. LED is one of the best ways to reduce electrical consumption, counterbalance the increase in energy prices and also reduce CO2 emissions.
Bring your school lighting up to working standards
Besides the functioning and eco-friendly value, the superior quality of LED lighting can enhance the concentration and motivation of students in the classroom. Studies have revealed that fluorescent and incandescent lighting cause a condition known as "flicker vertigo" due to their flickering, which can cause nausea, headaches and reduced motivation to learn. Additionally, the poor lighting from these sources causes drowsiness and lethargy, which make learning extremely difficult, especially for children who require special education. Fortunately, LED lighting has addressed this problem with zero downfalls. When you take on CESP Lighting's FREE assessment, we will identify if your lighting could be indirectly having an effect on the performance and productivity of people working and learning in your school.
Light up your school with LEDs at an affordable cost
At CESP Lighting, we can help schools manage the cost of LED lighting with the availability of financed options. LED lighting doesn't have to be an unaffordable option as we can help you pay for your lighting with the savings your school make. It is important for schools to think past acquisition, and focus on the total life cycle costs to actually appreciate the value of LEDs. Combined with other innovative solutions like daylighting and smart sensors and controls, CESP LEDs can be a great solution for reducing energy for all schools and institutions.
If you are interested in CESP LED lighting solution for your facility, please send email to cespservice@gmail.com to get started.