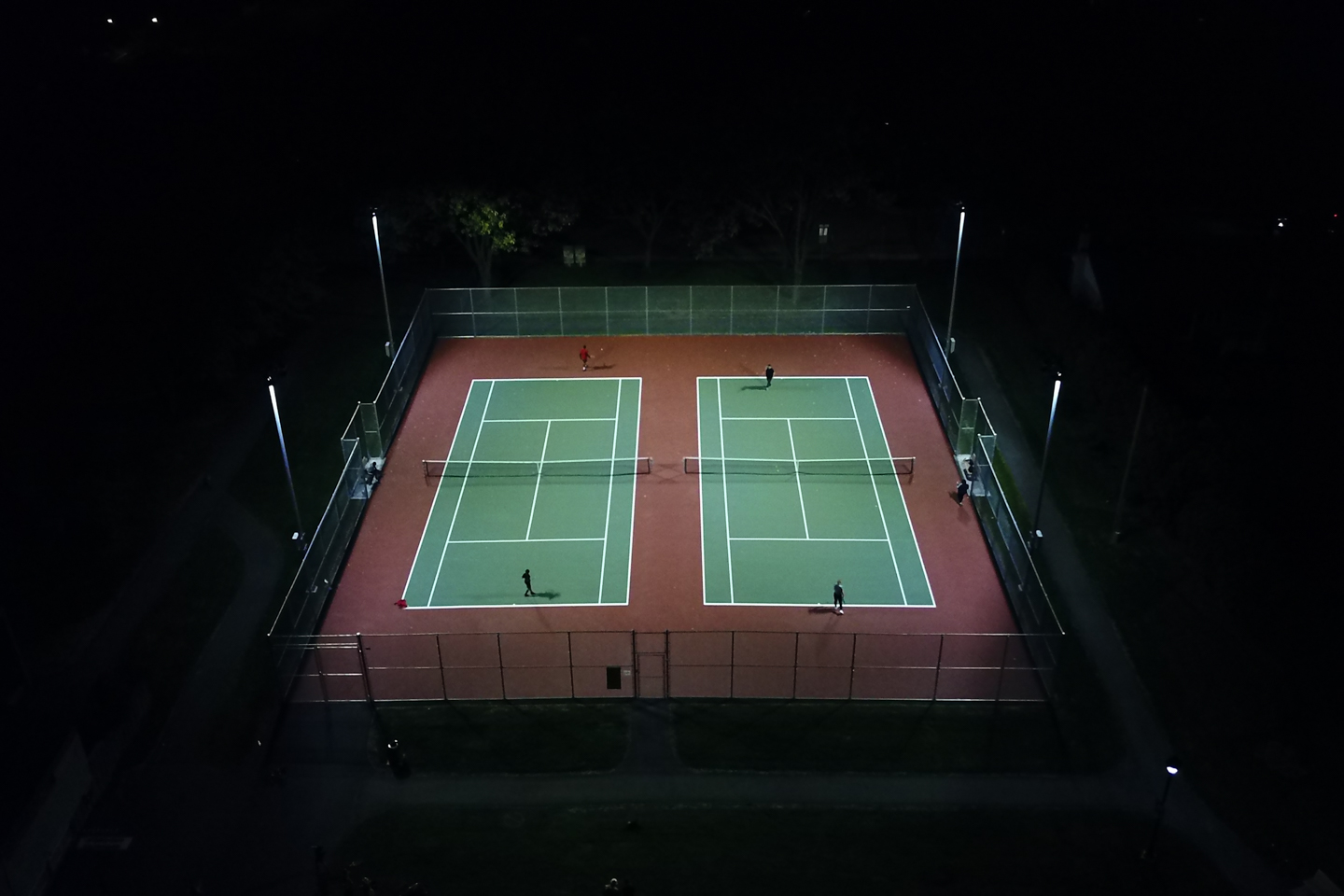 LED Sports Lighting
The Stadium owner wanted an energy-efficient lighting solution with zero light spill. As the tennis courts are built close to residential areas, the real challenge was to integrate the high light levels required for safety and comfort without negatively affecting residents living in the homes adjacent to the park. 
As light trespass was of utmost importance for this installation, it was critical to really direct the light onto the courts and not into the neighboring homes and yards. Our photometric designer worked with the consulting engineer to overcome this challenge by proposing the CESP LED floodlight installed at a zero-degree tilt. Having the specific optics to use in this case was what set CESP LED Flood light apart on this project, as we could deliver the light exactly where it was needed and protect the surrounding environment.
A total of 12pcs CESP LED floodlights were installed at a height of 10m on 6 poles. They ensure excellent visibility with high visual comfort, so players can enjoy the facilities when the sunsets.