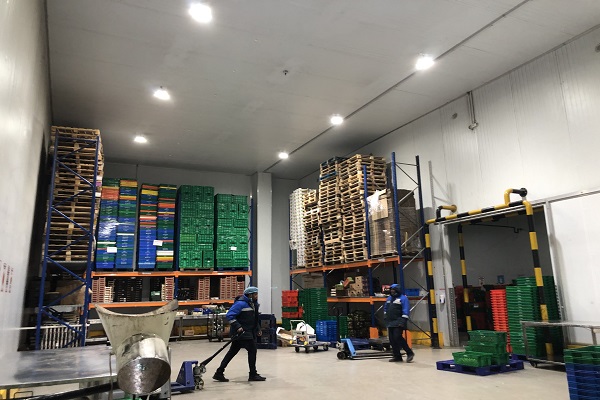 Cold Storage lighting upgrade
The benefits of LED lighting systems in cold storage facilities extend beyond the wattage savings of each lighting fixture. In cold storage facilities, every kilowatt hour (kWh) saved in lighting load will save additional kWh in cooling load.
CESP LED Cold storage luminaires are designed to thrive in extreme cold, with ambient operating temperatures ranging from -40ºC to 55ºC. They also produce less heat, use up to 60% less energy and have a significantly longer lifetime than conventional light sources, saving money on both operating and maintenance costs.
CESP LED Cold storage luminaires are IP68 rated and permanently sealed, preventing water or debris from accumulating inside. The innovative 1" round, low-profile design enables the fixtures to be aimed and mounted in almost any location, providing a sleek, clean and modern appearance.
If you are interested in CESP LED lighting solution for your facility, please send email to cespservice@gmail.com to get started.