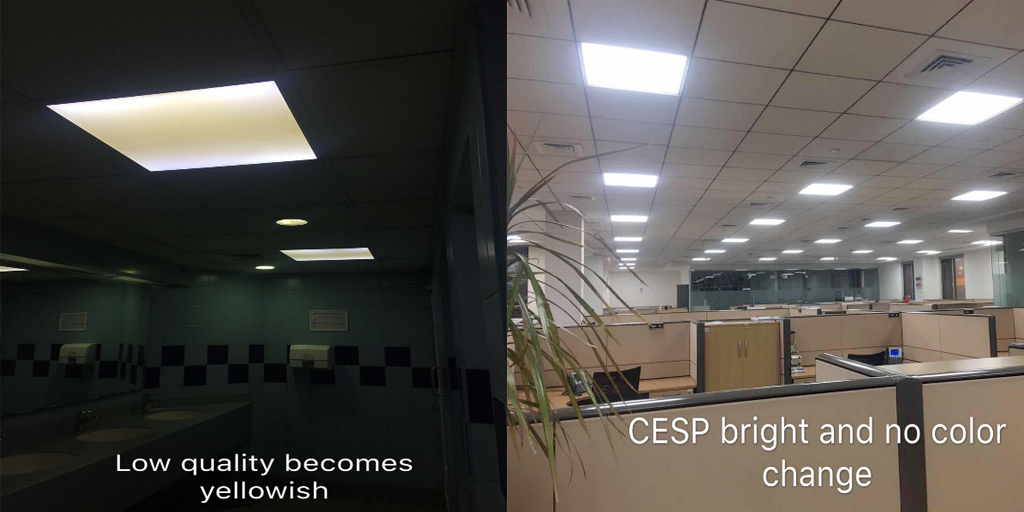 CHEAP QUALITY PANEL LIGHT WILL CHANGE COLOR
Nowadays many companies and office buildings they want to replace traditional tube light fitting with LED 600X600mm panel light for power and cost-saving. It's very easy to find LED panel light on the market warranted from 1 year to 5 years with a big price difference. Many clients are wondering why there's such a big gap. After trying the cheap type, they found the below problems:
The LED Panel becomes yellowish after months' usage
The illumination level reduces very quickly
The LED panel will blink because of the low quality of the LED driver
All the above problems are because of the low quality material. With CESP we will guarantee high illumination performance, no color change and free new replacement against any quality problem.