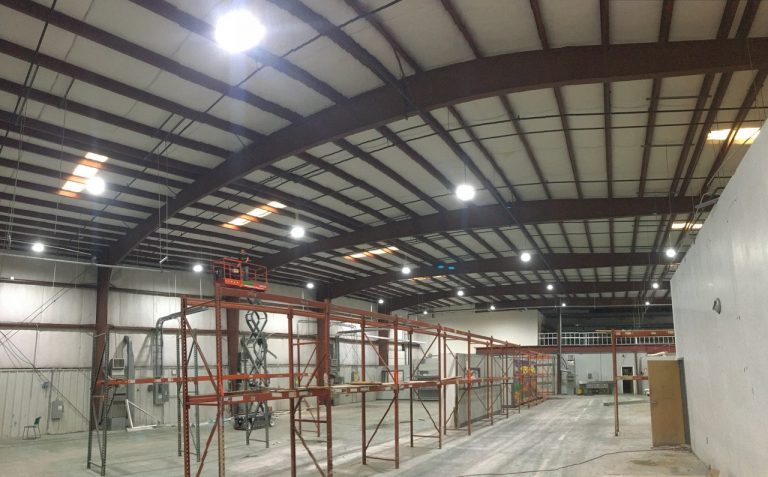 CESP LED WAREHOUSE LIGHTING RETROFIT-DUBAI
Warehouse properties, in particular, see a high percentage of their overall property expense come in the form of energy costs. And lighting can make up as much as 50% of energy costs.
The LED solutions offered by CESP LED Highbay can help reduce those costs significantly. Our LED uses 70%-80% less energy and lasts 4-5 times longer than traditional lighting.

Design and Implementation
We begin every engagement with a free walk-through of your facility, after which we will generate a detailed cost benefit analysis, including spread sheets. Our proposal will employ the best materials and technology for your facility. We pride ourselves on transparency and will take the time to make sure you understand and approve every aspect.
We provide pre-installation product demonstrations that will show you the light quality and output of proposed materials.
Our installation staff is helpful, professional, and thoroughly knowledgeable about our materials and overall solution design. Work will be completed in a thorough and timely fashion.
After Installation – Warranty Management
We understand that it is very easy to find any price with different quality level lighting products in local marketing.
CESP LED Lighting are long-term solutions. All warranties on all products used by us are managed by us. We will take care of it.