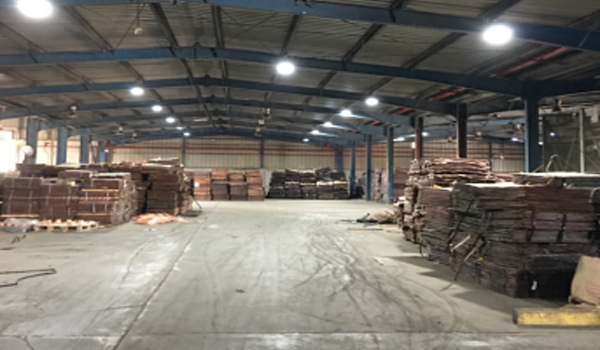 Why Choose CESP LED for Your Warehouse LED Lighting Conversion?
One of the best things for a storage facility that you can do is make sure that they have a well-lit facility to store their items in. but why do should you choose CESP LED ? Below are three reasons
Experience – We have been focused on lighting business for more than 15 years and we have helped customers all over UAE with their LED lighting needs.
Warranty – Every product we provided is with a 5-year warranty and large stock is ready for any replacement .
Variety – We have a large variety of different lighting options.
How Your Storage Facility can Benefit from CESP LED Warehouse lighting
Below are some benefits that our LED lighting can offer your storage facility.
Safety
When you have a business, one thing you want to do is make sure that both your employees and your customers are safe. That's where LED lighting comes in. because it's bright, it will ensure that your storage facility is well lit and that can help with keeping everyone who comes to your facility safe. You want to make sure that your parking lot and the whole storage facility is lit up so that everyone is safe no matter where they are.
Visibility
When you have a business, you want to make sure that it is visible to everyone who comes to it. That's why having LED lighting is so important. The bright lights that LED lighting offers help customers and potential customers see your storage facility day or night.
Good Customer Service
One of the best things about using LED lighting in your storage facility is the customer service that you will provide your customers. Having a safe, well-lit facility that they can store their items in is something that every customer wants. Since LED can last much longer, this helps them have a well-lit storage unit for much longer.
Savings
One thing that LED lighting is known for is how it can save you a lot of money because LED are much more energy-efficient when compared with other types of light bulbs. This can help you save money on your overhead and also last a lot longer, which means that you don't have to replace your bulbs as often, which also will save you money.
Are you the owner of a storage facility? Why not give us a call and let us show you