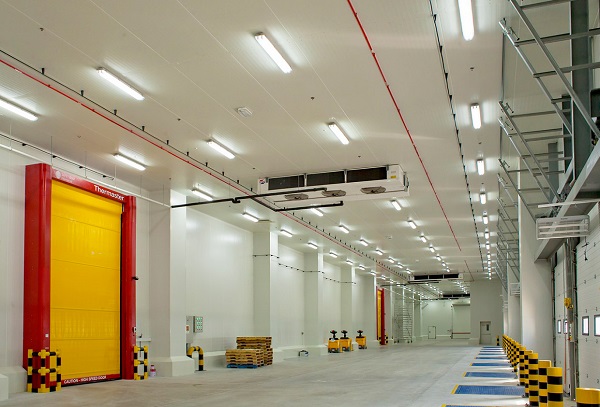 CESP LED Cold Storage Lighting Solution
Once again, CESP LED's high performing and market leading luminaires have caused a stir within the storage and warehousing sector.
The impressive results of an installation of CESP LED Cold storage luminaires on an existing site enabled the easy decision for the owner in Dubai, to use CESP LED's leading luminaires throughout the DUBAI-based warehouse facility.
The Cold Store lighting has been given a complete new look through the replacement of former 400W, 250W and 125W traditional HID lighting. Former exterior 400W flood lights were also replaced during the extensive lighting upgrade.
Priding themselves on using cutting-edge equipment to operate state-of-the-art frozen warehousing, CESP's high specification luminaires offered equally innovative lighting solutions.
Food Storage Distributor-the owner, selected a range of high performing luminaires to fulfil their specific warehouse lighting requirements in the form of the LED Highbay, LED Linear light.
The host of LED warehouse lighting solutions create a fresh, bright and appealing look and a welcomed contrast from the previous undesirable orange light produced from the old luminaires.
The site, which boasts 27 freezer chambers and multi-level mezzanine picking floors, is now home to a number of CESP LED Cold storage luminaires, with benefits of the lighting upgrade already being noted.
If you are interested in CESP LED lighting solution for your facility, please send email to cespservice@gmail.com to get started.